ENGINEERING AND CONSTRUCTIONS
ADI S.A. CONTRIBUTES IN GREAT VENTURES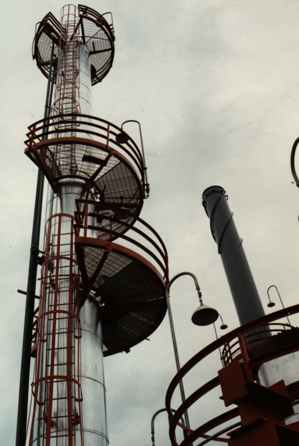 Among our clients today we have the most important organizations regarding petroleum, gas, petrochemical and industrial constructions.
We treat each order of purchase as a complete venture and we control assigning it to a person in charge in the pursuit of terms and specifications agreed step by step according to the necessities of the client.
We know that in an industrial activity of construction and/or repair by its importance, nothing can be left to chance.
All and each one of the components must be placed in a site in the specified form, at the predicted moment and with the corresponding trials and inspections.
For this we offer the combination of Engineering, assembly and pre-commissioning until we can guarantee the operation of the plant in the areas that we intervene.
Among our Clients are important Companies as:
YPF, TGS, MONSANTO, ASTRA, TGN, PETROQIMICA WHOSE, SHELL, ISAURA, PETROKEN, TELECOM, TELEFONICA, etc..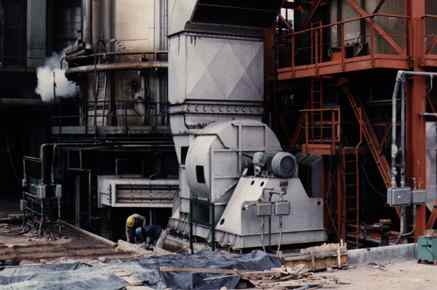 Be this in a direct way or through constructors such as:
TO EVANGELISTA, TAURUS, TECHINT, SADE
All the works are made preparing a plan of tasks and another one of inspections and / or other tests requirements, according to techniques in quality control and specifications by the client, to be able to guarantee the requirements of the industry in their different degrees or levels.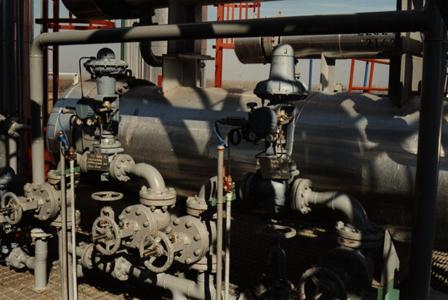 Engineering is made following the same traditional structure that our provisional ones applied when they worked in first-class companies such as TECHINT, AESA, SHELL, MC KEE (CPC), TECNOR, etc. but with the addition of modern tools of the present software and with "aggiornamiento" of the new systems of distributed control.
Always this Engineering is thought as a tool for the fitter and maintenance personnel, for that reason it is developed with the necessary precision so that the officials of each specialty can understand it.
Our
stock of machines is updated periodically and the tasks are made with agreed upon toolbox to the jobs using hydraulic and electrical equipment of first-choice.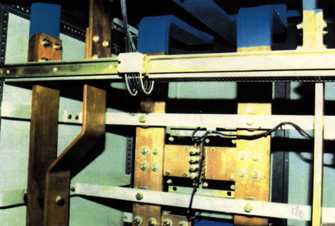 The manufacture, works, services and special provisions, are as diverse as: Installation of reliable energy systems for gas compressing stations and complete refitting in compressing plants of all instrument panels and control room, (TGS) and control rooms of petroleum refineries (SHELL, ISAURA, YPF) corrosion protection due to printed current (Loma de la Lata Pipeline - TGS).

- Automatic Mixer Systems such as - Blending- of GASOLINE of Distillery La Plata YPF etc.
- Remodeling of the energy system in the Central Telefonica of Alta Cordoba.
- Remodeling of the Electrical systems and Instrumentation of the Coke, Crude and Drain furnaces of the Distillery at PF Lujan de Cuyo.
- Remodeling of the electrical components and instruments of the boiler heat recovery systems at Central Nuevo Puerto.
- Engineering and Assembly of Motive Power, Lighting Implementation, Security and ignition systems and Instrumentation of boilers 120 42 Th/h Kg/m in PGM.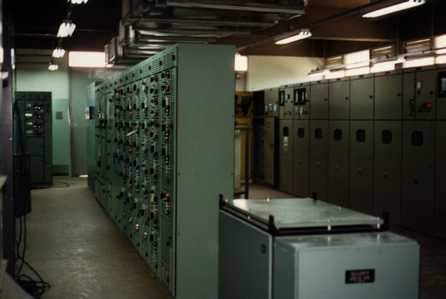 - Remodeling of electrical Systems and Instruments in auxiliary boilers in Turbogroup Nº 7 Central Costanera.
- Engineering and Assembly of FM Systems, Illumination Command and implementation as well as plant control and security systems at MTBE Carboclor.
- Engineering and Assembly of Control and security Systems as well as FM and Command in Plant of Secondary Recovery at Yacimiento "El Tordillo".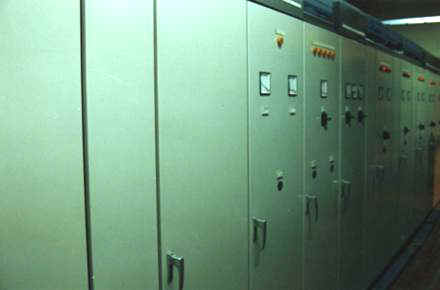 - Assembly and furnishing in Plant Refinor Platforming of Average Voltage systems, F.M implementation, Illumination, Instrumentation and Security system in Campo Duran, Salta.
- Complete Instrumentation of Washing and Whitening plant at Celulosa Argentina Capitan Bermudez.
- Instrumentation in 9000 Tons / day Soy Oil Plant of in DREYFUS, General Lagos.
- Instrumentation, Complete Control System installation, instruments of analysis, Motive Power, Average Voltage Illumination, Implementation in gas separation Plant ASTRA FILO MORADO.
- Instrumentation, Motive Power Illumination, Average Voltage, implementation of Ethylbencene and Hydrogenation Plant in PASSES, Puerto San Martin.
We also are flexible in offering the provision of assembly materials, Instruments or only for the assembly, purchase and inspection of Instruments by the Client themself.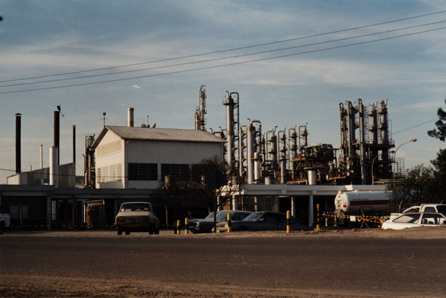 We work on the Projects with modern methods of programming so that we can carry out a follow-up task by task, as well as to verify automatically if the engineering standards and assembly are fulfilled correctly.
We maintain through our communications systems, permanent contact between engineering, purchases and administration in our central offices and headquarters with the supervisor of project to the aims of avoiding delays and to quickly correct any course of action that can alter the tasks that are in critical path.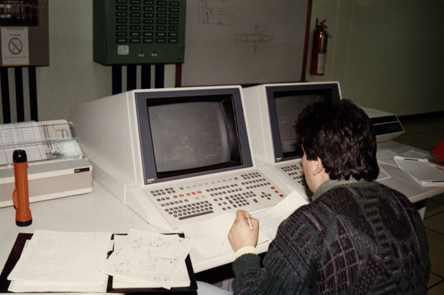 Once assembly has ended, we provide with trained personnel to make all calibrations and tests as to leave the installations ready for launch. These tasks are made with pre-established procedures and the result are filled on calibration and control forms that allow monitoring loop by loop or equipment to equipment.
Our tool stores are constituted by transportable modules whose outer structure are metallic "Containers" that have been specially prepared as DINING ROOM, LOCKERS, BATH, SUPERVISION OFFICE, WAREHOUSE, etc. with all the necessary elements for its goals.
The personnel is equipped with individual manual tools, clothing and security elements corresponding to the conducted tasks including all related insurances.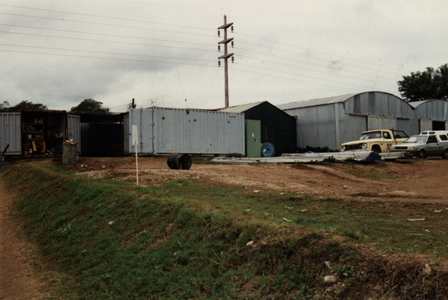 Regarding industrial safety, all measures are taken to give our personnel all the elements of safety and training them in their use, also maintaining the obligation of their use, this exceeding actual regulations. Also short courses on security and alcohol and drugs screening are carried out by the company to avoid its consumption.
The Supervisors and foreman have instructions of being extremely rigorous in the application of security measures, nevertheless all the personnel is insured by first-rate Companies.
In each project the amount of vehicles is established to maintain

suitable logistics. Before the start of any project and

to carry out the "Scheduled Plan", primarily it is considered

the type and means of logistics regarding the region (accesses, lodgings, transports of materials and tools, etc.)
---
ADI SA
Bernardo De Irigoyen 1588 2nd Floor - Dto. 4 - C.P. 1138
CAPITAL FEDERAL - REPUBLICA ARGENTINA
TEL AND FAX: (5411) 4300-0907 ( rotary lines )
E-MAIL ventas@adi-sa.com.ar
---
* * * Copyright 1998 * * *
Web masters Horacio Alfano - alfatec@usa.net